---
The Ovale Gallery Link of the...Month(s):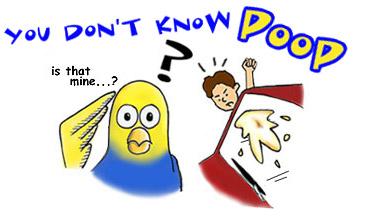 "A wonderfully creative game for the Bird Poop enthusiast."
-Mima
"It's a shitty game."
-Ayame
---

Denny's: Open Late for 24-hour Ovale Observation Convenience
Yes, we refer to Denny's quite a bit when we speak of Orangevale. But why? That's because everyone and their cousin goes to the Ovale Denny's.

The Ovale Windshield Poop Museum of Natural Art
Some people enjoy looking at clouds on a nice summer day. We don't. Our good friend, whom we refer to as "Juggernaut," has a Bird Poop Magnet (okay, a car). This is our gallery of various "samples" that tend to look like other things...can you see it?

B5 - Fighting Game Tournament
Okay, so this has absolutely nothing to do with Ovale. But we were there and you weren't!!!

Big Farmin' Fun at the California State Fair!
Most people don't know that California has an agricultural side...that's right, it's not all glitz and glamour just cuz we got dem movie shtahs in Los Angeles...LA is one city in a state bigger than any other in our lovely nation. And what do we like to do? F-A-R-M! booooyah!

Coming Soon: Trucks, trucks, and yes, more trucks!
All the Ford pickups and Chevy's your eyes can withstand!!

Coming Soon: A Confederate Collection.
More confederate battle flags than you could shake a stick at.

Coming Soon: Regional Transit Do's and Don'ts.
What you need to know to survive the ride to your final destination.