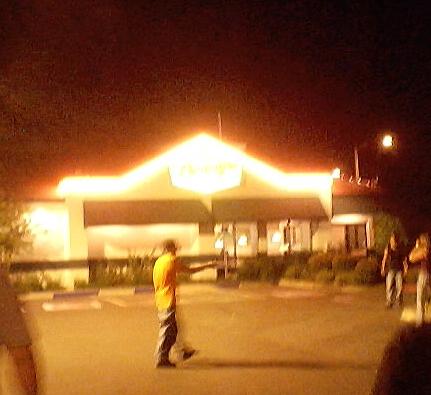 Welcome to Denny's! The happiest place in all of Orangevale! Their motto used to be "Hot Eats. Comfortable Seats" or something like that. I think it's different now though.

<-- The people seen walking in the parking lot are supposedly a part of the Ovale Street Racing Team.

Yeah...whatever.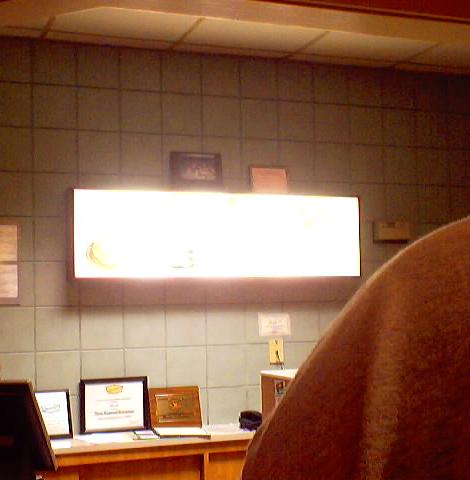 <-- I have yet to discover the purpose of this weird lighted thing. It has pictures of the food that they serve stuck on those things the doctors use to view your X-rays.

It's hard to see the food pictures because my camera sucks mucho ass, but try anyways.

Oh, and that would be the mighty shoulder of Juggernaut you be seeing there.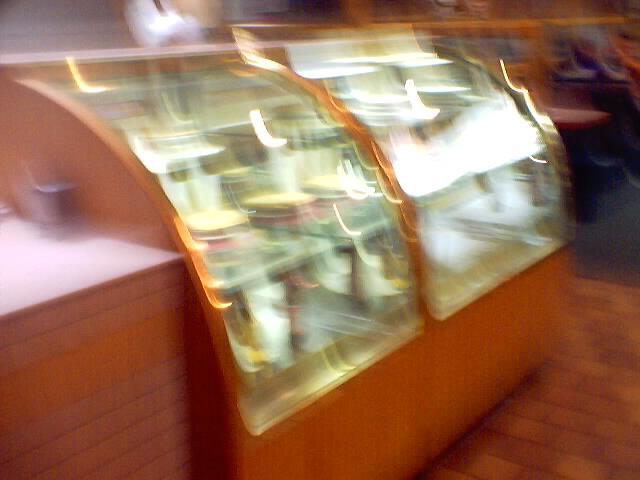 <-- Here we have the giant display case of cakes and pies!!! Cakes and pies!!

We Orangevalanders like pie...a lot...but not a Denny's pie...no...never!

Only Orangevalians will eat a pie from Denny's. And let me tell you I have watched it in action and it ain't pretty! :G They aren't "Kosher," if you know what I mean...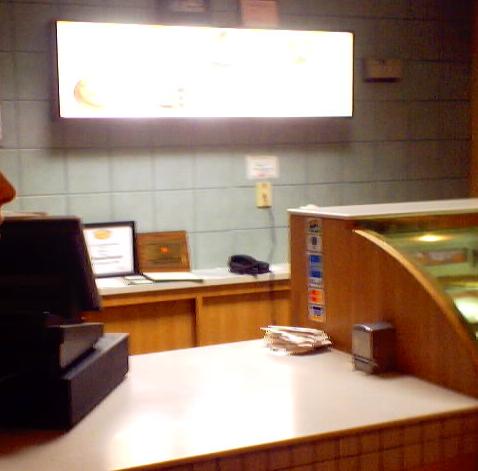 <-- The same picture again of that dang menu thingydoo except this time there is a special cameo appearance of Ayame's nose!! :D

You can see the cash register, that dumb food X-ray thingydoo, some certificates to trick you into thinking the food there is safe, and one of those cute little toothpick dispensers!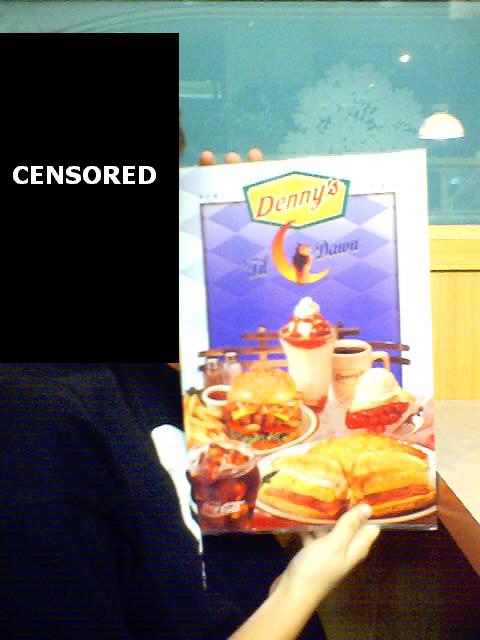 <-- Here we have Ayame, whose cute lil face shall remain anonymous, modeling our Denny's menus.

This is the cover.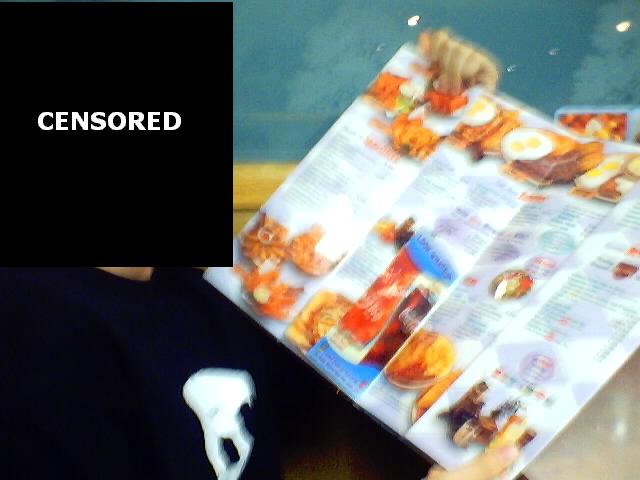 <-- This is the inside.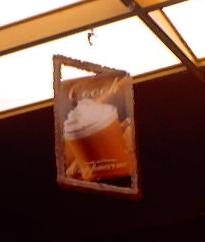 <-- We weren't getting much Ovale action so I suddenly became fascinated with this hanging display about Hot Chocolate...

Ooooh...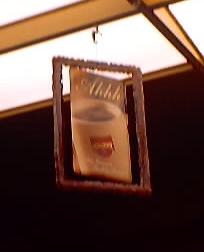 <-- Coffee

Ahhh...